(to watch video just click the title)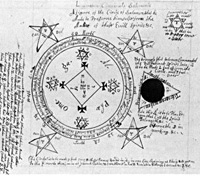 WARNING: The following video shows ways to conjure up spirits and angels or demons.
Do NOT take this lightly, do NOT try this whitout any practice or experience.
But for those who are initiated into the secrets of the occult it will be very enlightning.
YOU ARE WARNED!!!
Watch it if you dare......