If you would find these wooden sticks and some tinfoil, would you report having found a Flying Saucer?
I don't think so......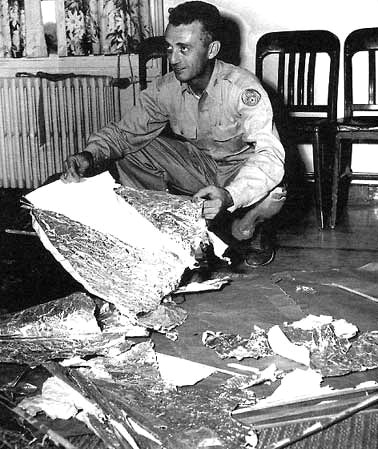 So, think about it......It must have been something else.....
When this case came up for the Freedom Of Information Act in 1997, it was still considerd so importand for the National Securitythey, it was NOT to be revealed.
They still keep it a secret. Why..?
If it was, like they said, a baloon or something else related to espionage in the USSR, they would have said so. The USSR collapsed in 1989..!!!!
So,.......you see....It
must
have been a UFO.
Just like they said, from the beginning.